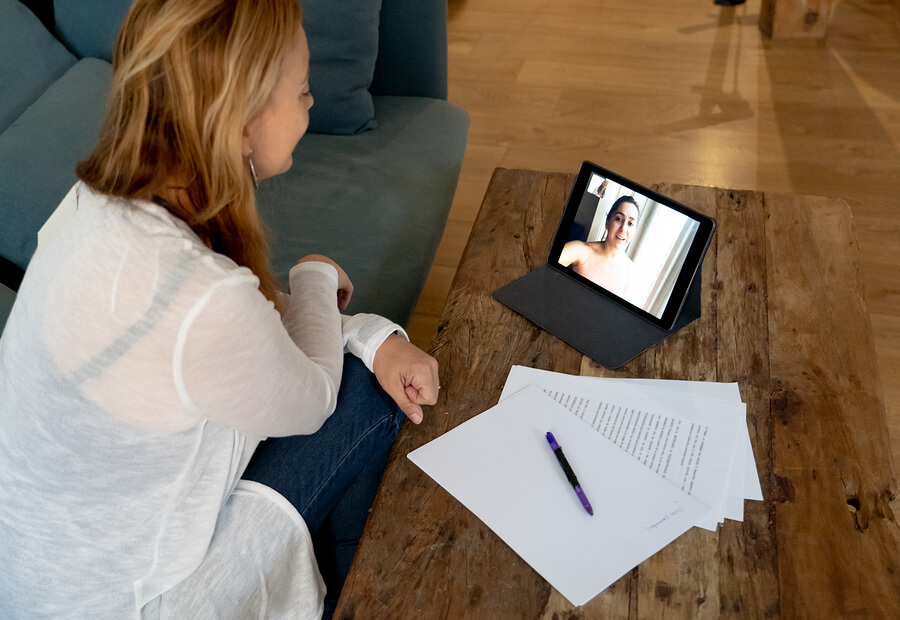 The world is certainly much different than what we know as normal. As I write this we are stuck at home during this global pandemic and many people are searching for new ways to earn an income remotely.
Whether you're unemployed, furloughed, or have a job and are working from home, our current crisis shows why self-reliance with an online business is a valuable asset and can be our saving grace.
An online side-hustle is a venture that you create and control while working a full-time job. Any business you own that gives you an income, independence, and options is critical to your financial security.
Now, more than ever you need to start a business that isn't run by a boss, a big corporation, or the government, and operates with few controls. Most importantly, it can keep going from home or anyplace with the internet, technology, and virtual freelancers.
A side-hustle is not just for now but long-term. We have no idea how long this current situation will last and what the long term results will be. But we do know that not being dependent on only one thing makes us resilient.
If you're ready to get started with a business but are unsure of how to proceed, let's walk through the actions you need to take.
Here are the decisions to make to start a side-hustle
The idea of a business may seem so scary that you can't get started. The online business world is different than having a defined 9-5 job. But, that's not a bad thing, just something to get used to. The steps below guide you through the things you need and decisions you make as you start with a small venture
What business will you start?
First, decide on the business you will start. It must live online to be totally flexible and independent. If you have no idea, or if you have several, but don't know which to pick, take a look at this post that will help you know yourself to see if your idea fits your desires and passions. Also, read "Need an Idea for a Business? Try One of These!" If you're still stuck with finding an idea, try my Get my Idea Finder Course. for a step-by-step process.
A successful business exists to solve a problem or fulfill a need and helps prospects make a transformation. Spend some time researching the needs of your customers. Here's an easy, but effective way.
Now answer the question "What's special about me, and why should people work with me?". What advantage will differentiate you from the competition so you stand out? Use this in your brand and marketing,
It doesn't have to be something extraordinary. It could something as simple as the voice you give your brand. For instance, look at food bloggers. I subscribe to several, and while they each provide recipes, I read them for different reasons and expect a different experience.
Is your side-hustle marketable and profitable?
When you have an idea, you need to make sure the idea will be viable. Ask yourself, "what is the transformation my product will have for my customers?" Again this doesn't have to be elaborate, just clear. Going back to the food blogger example, one makes life easier by providing easy and quick meals, another explains how to make bread, and yet another has a comprehensive selection of all categories of food.
Once you are certain on these answers, look at others who are already doing what you want to do. Whether you are selling a service, a digital product, or a physical product, look at your competition. What are they selling, and how much are they charging? What words do they use to describe their product, and what results do they promise? What do their customers say about them, both good and bad? Think about how you can be different, better, or fill in the gaps that are missing from the competition.
For a more detailed explanation of validation, read How to Validate Your Business Idea.
Develop a small version of your product
Next, develop a small but viable product or service, put it out to the world, and see how customers respond. As explained in the book The Lean Start–up by Eric Ries,   MVP (minimal viable product) is a way to see if your idea has legs without going all in. If the results are positive, put up a one-page web site and collect the emails of interested parties that you can market to when the full service or product is available.
Decide how to market your business
Now you need to offer your service or product to potential customers. To do this effectively you need to look at the different channels to get your product in front of customers, such as email and direct mail, advertising, social media, and networking. You can refer to my post How to Build a Digital Marketing Plan.
Marketing is a key part of having a successful business. Spend time developing a strategy for how you will attract attention. I recommend you follow the simple process in this excellent book The 1-Page Marketing Plan: Get New Customers, Make More Money, and Stand Out From the Crowd by Alan Dib.
Three musts for a side-hustle to work from home.
Working online requires the same things for all successful solo-entrepreneurs.
Entrepreneurial Mindset
An entrepreneur's mindset is necessary to thrive in business, whether that business is online or not. It's the ability to think outside the box and see opportunities that can be turned into a business. It's believing in yourself, eliminating self-doubt, working hard, and knowing that you can grow and create success by developing your talents and abilities. And it's knowing what you want, why you want it, and having the drive and determination to take action to get it.
It is the single most important factor in having success.
Reliable Technology
To work remotely we need dependable technology. Our businesses run smoothly when we can run a meeting virtually, share information, keep ourselves organized, and work on a project with other people. Apps for video conferencing, project management, file sharing, and more can support the independent worker and virtual team.
Community
Online business is different than working in an office. Sometimes you feel alone. You can't get up and go talk to the person that can help you or sit down and work out the details of a project across the table. These are the realities of working alone and remotely. However, once you understand how it's different, you can find the solutions that work for you.
Millions of freelancers, location-independent solopreneurs, and people who run their business from home enjoy meeting and talking to people with different perspectives and experiences. They reach out to mentors, coaches, on-line groups, or mastermind groups that they interface with on a recurring basis.
A mastermind group is a powerful tool for making progress when you're self-employed. Read How a Mastermind Group Helps the Self- Employed. In addition, I run The Business Start-up Mastermind Group. Check it out here.
Now is a good time to get started
Take action now, and don't be caught in the next crisis. There have been other crises in the past, and there will be more in the future. With an independent enterprise, even a small one, you become independent and resilient. What starts out as a small side-hustle isn't necessarily limited in the income it can create. Check out A One-Person Million-Dollar Business – Is It Possible?
I hope this article inspires you to take action and start a business. I know things can look very bleak, but there's so much possibility in the world. Don't stay stuck at the mercy of a crashing economy, an uncertain job, and a meager bailout.
* * *
Three ways to get more help
The Solo Entrepreneur's Guide – Every month I share original posts and the top business advice, articles, resources, tips, and tools in my TSEG publication. Sign up here, it's Free
Idea Finder Course – If you're ready to move forward on starting your business and need further help to find the right business idea. Get my Idea Finder Course.
The Business Start-up Mastermind Group – A small group of ambitious and like-minded entrepreneurs who met regularly to share their wisdom, and experience to brainstorm, support, and advise each other to help each other succeed. Check it out here.