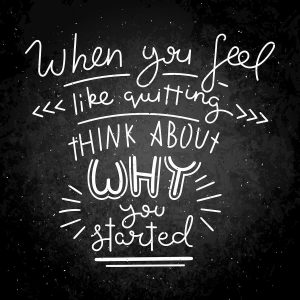 Fed up with your 9-5?
Want to make a living without a job?
Leave the status quo and live life your way?
You can create your own source of income with an online business, a side-hustle, a freelance career. The possibilities are many.
But starting your own venture isn't easy. It takes effort, determination, and motivation.
That's where the Define Your Deepest Why Exercise comes in.
You see, you can be successful as an entrepreneur, but you need to be patient and keep at it. That's easier to do when you know why you want this.
Something as simple as "I want to make money" or "I want to quit my job" may be a good start, but you need to go deeper.
Because when things get tough and not going exactly as you want, or you have to do things outside your comfort zone – It's your real motivation that keeps you going. It's the force that helps you continue.
In my Define Your Deepest Why Exercise, there is a gentle step-by-step method to discovering what is behind your desire.
Once you know what it is, you can use it to stay inspired as you persist to win what you want.
Download  Define Your Deepest Why Exercise and Worksheet. It's FREE