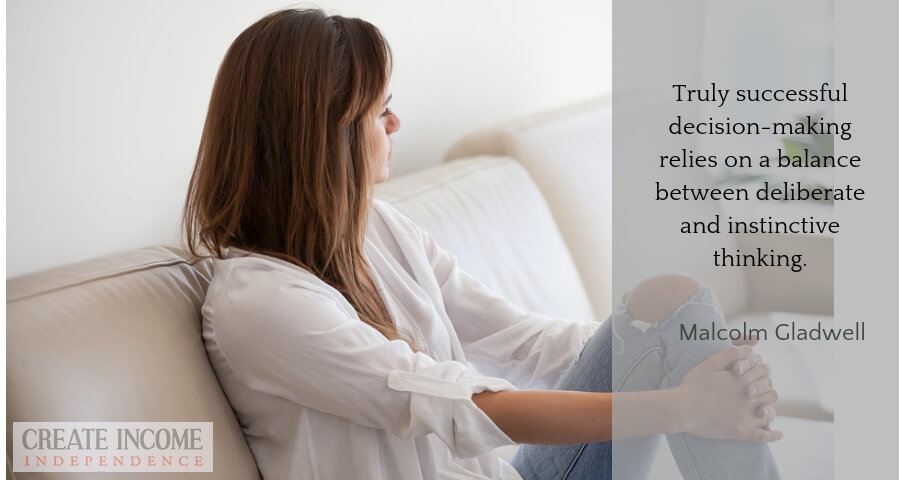 We all make hundreds of decisions every day, all day. Most of them are easy. like what to eat for lunch, what to wear, whether to click on an email, or to call a friend
How do you go about deciding on the big, important things?
Important things like:
Is your new business successful enough to leave your job?
Have you picked the right professional to handle your marketing?
Are you offering the right product or service for your market?
What is the right price to charge?