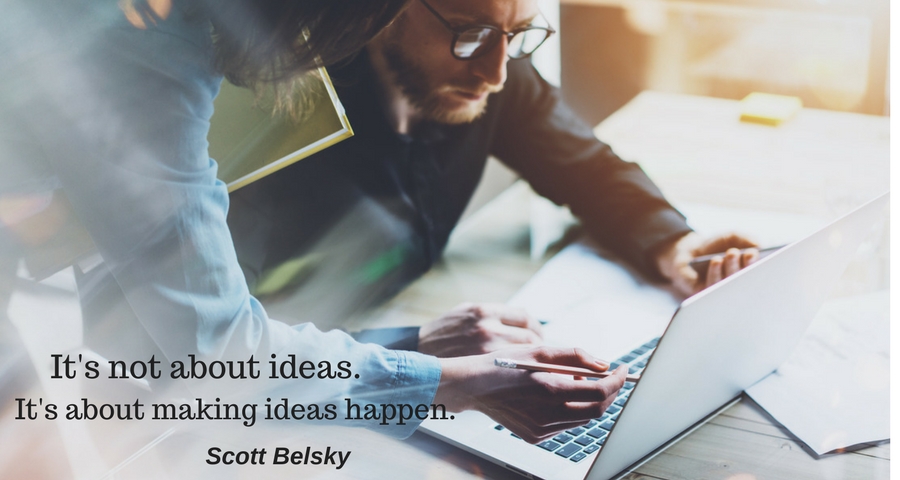 Do you want to create a business that you own and control?
Did you go through the process to find a niche that excites you?
Do you have an idea that you think will be successful?
Are you sure there will be a paying audience?
Your next step is to validate and prove that you're not off base before you go too far.

What is Validation?
The goal of validating is to determine that there's a desire and need for your service or product.
That an interested, and growing group of people will spend money to get what you have.
Because they believe you can solve their problem, customers are willing to sign-up. commit and pre-order your offer.
How Do You Validate?
There are several steps to determine if you have a winning idea.
Look for competition in your niche.
Do a comprehensive search for any similar products or services.
Analyze how much competition there is.
Determine if the field is crowded, or empty.
A saturated market could be a challenge to break into, while an empty market could mean there is no interest.
Use Google to find other websites doing what you plan to do, and pay attention to customer comments and testimonials.
Read reviews on Amazon for similar products or books dealing with your topic.
Once you see what others are offering and the feedback, you'll know if your idea is feasible. You can determine the demand for the product and price others are charging, to get a sense if it is profitable.
Can You Stand Out in Your Niche?
Now that you've determined that your idea is viable and profitable, how can you make it stand out?
Study those other websites, the products and services, and the customer comments and reviews to see what is missing.
Look at both positive and negative feedback. There is a goldmine of information pointing you to how to improve the product, how to fill the gaps that are not being served in your market.
How can you improve on the competition?
How can you be unique, better, different, or innovative?
Some things to consider when developing a product or a service:
Is my product or service better quality?
Is it cheaper?
Does it have a unique feature?
Is there more variety?
Do I offer experience or a special skill that is valuable?
Is there great customer support?
Can it produce superior results?
Does it offer a better guarantee?
Once you've defined your competitive advantage it's time to test and validate it.
Get Feedback from Your Market
Now that you're confident that there's a market for your idea, you can be profitable, and you've formulated your USP—unique selling proposition.
It's time to test it and get feedback from your potential audience.
The goal here is to propose your idea to people who will make up your market.
Maybe that market includes family, friends, co-workers, professionals,  social media connections, or groups you belong to. Introduce the idea to them. Tell them what you plan to create. Ask them questions.
If they seem interested, keep a conversation going.
You're looking for suggestions and ideas from potential users.
Specifically, you want answers about the topic you're designing:
What are they doing or using now?
What are their frustrations?
What's stopping them from using the product or service?
What do they want to avoid in a new product?
Are they willing to pay for a solution to the problem?
Using Social Media to Validate Your Idea.
You can further test your idea by running Facebook ads.
For a small dollar amount, you can target your ads to potential customers.
You should know who your ideal customer is and where to find them.
Create an ad to sell them on the benefits of what you'll be offering. If you have a landing page, send them to the page and have a sign-up form where they can get more information about your services.
Therefore, you not only get validation that there is interest in what you want to offer, but it will build your email list, too.
If you don't have a website or even a landing page, ask a question that hits a pain point and offer them the solution.
Tell them to email you to get more information.
This doesn't work as well as sending them to a sign-up page on your site, but you can determine if there is interest.
Beyond Validation
These are several ways to confirm that there is a market of willing buyers.
Assuming you were happy with the results of your validation test, you can develop your product or service.
Contacts you made through family and friends, social media and ads, now form the first group will email with your offer.
What's stopping you?
If you want to start a business, but don't know what to do first.
If you're looking to find the right, profitable idea for you.
If you're looking for someone to take you step-by-step.
I 'd like to help.
I offer private coaching to get you started and get results.
The Solo Entrepreneur's GuideNot ready for private coaching,  keep informed about what's new in the entrepreneur world. Every month I share original posts and the top business advice, articles, resources, tips, and tools in my TSEG publication. Sign up here, it's Free.
I'd love to hear your feedback.
What are your business ideas?
Have you validated them?
Did you get the results you wanted?
Please leave your ideas in the comments section.
Question or comments? Feel free to contact me.
Please share this issue on:
Published by CII © 2017