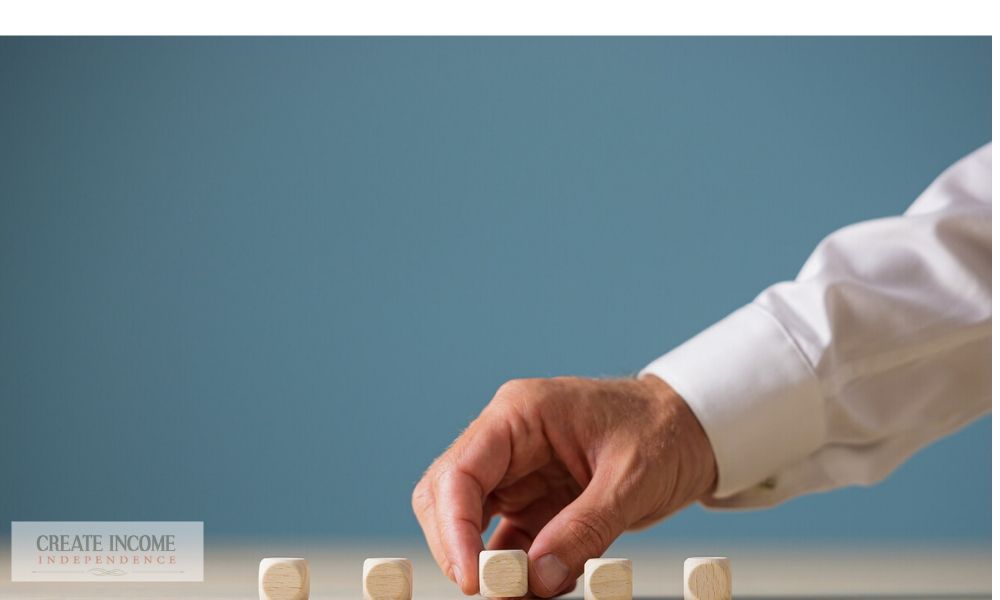 And yet, the small business is under attack, with higher taxes, more rules, regulations, and forms. To prove that point, look at who was hurt the most during the lock down, who was allowed to stay open and who was forced to close.
So why start a business at all?
So you're probably thinking, "why should I start a small venture of my own with the deck stacked against me?"
Because it is the only way to have financial independence and freedom. Which, by the way, is the reason we are under attack.
Financial freedom and independence puts the control in your hands. Something you will never have when you work for someone else, or get government funds.
The 5 components your business needs to stay resilient
Here are the components you must have in your business to stay mighty, flexible and in control:
Develop multiple streams of income.
Establish your website and email as the center of the business
Stay lean
Keep control
Use decentralized crypto currencies
Develop multiple streams of income
Multiple sources of income can insulate you from bad economic or political situations. When I first started writing about this topic we were locked down and small businesses couldn't open. Then we had riots, looting and some businesses were not in a position to open.
That's why having income from both your main business and other sources, some passive, that you control is an important part of your financial plan,
You always have some revenue and that makes you resilient.
I covered the idea of multiple income in a The Portfolio Career - An Income From Multiple Small Ventures.
I want to emphasize that additional passive income streams, such as affiliate products, digital products, a book, or anything you create, is an asset, An asset that keeps making money with little time and attention from you, and can be sold..
An asset that keeps producing cash flow will  contribute to your financial freedom and your portfolio.
There's a difference between working for wages and building wealth. And owning assets is the path to wealth,
Your website and email as the center of your business
You should have a website that you own with your own hosting, a URL that you purchased with the name of your business, and an email list that you build and control. This is the place where you can direct anyone interested in what you offer, and where you can sell your product or service.
This is an important distinction, as some people will skip this and use a big company to grow their business. If you rely on someone else's site or platform you may find, at some point, and maybe suddenly, you have lost all the work you put in and all your customers.
It's common knowledge that YouTube, Facebook, Google, and others have deleted, or de-funded sites that they say violate their rules, whatever they determine they are.
And when they do, there goes access to your fans and your income.
An email system is as important as your website.
Email is the most powerful way to communicate with your followers. Unlike social media with its constant flow of messages, email goes directly to an inbox and waits there until the receiver sees it.
It gives you the power to personally direct the communication with your audience.
Here's a recent example of not having a client email list. The hair salon that I use has no website or email list. When they were re-opening they had no way to contact their clients, other than to post on their Instagram account, or text to the phone numbers they may have had.  A lot of their customers had no idea they were scheduling appointments or what the procedures were. Eventually, they starting calling each client.
Keeping expenses under control, having few or no employees, using freelancers, virtual assistants, and outside contractors allows you to be nimble when there's a cash crunch or economic contraction. You can cut back on their hours, without having to let reliable people go.
And technology can do a lot of work for you without increasing staff.
On such example is Zapier, an online automation tool that connects third-party apps through triggers that you can define  which automates repetitive tasks. Once it's setup, it can save a lot of time and work so you can give attention to the important and creative stuff.
The first questions that many new entrepreneurs want to know is how to get investors or a loan to fund their business. That's a very limiting way to think. It gives control to an investor or the holder of the loan. They have requirements, budgets, ROI targets, and deadlines.
That's not why you started a business. You have skills and knowledge so don't trade one boss for another. Read more about alternatives financing here.
The better question is "how much of this can I fund myself?" There are several ways to fund your startup. Unless your business is cash need intensive, you should be able to provide the capital you need.
Some of the ways you can self-fund is with cash or investments you have available, crowdsourcing, family and friends who believe in your business and want to invest, home equity, credit cards, or pre-selling your products to help pay for its creation.
Remember the goal is to design a business that can stay flexible in any market, You don't want to be forced to take an action that you don't feel is in the best interest of running and growing your business because of someone's demands.
Use decentralized (private) crypto currencies
The main advantage of decentralized private currencies is that funds can change hands independently of the banking system. Just like everything else we have seen lately the powers that be can shut things down, control them, regulate, or freeze them.
With crypto currencies that's not the case. You can move your money without needing a bank or their approval process.
It's true that many people and businesses don't use them yet, but there is a growing number of companies who have adapted them and more will follow.
However, you can take the fiat currency you receive from the sale of a product, move it to an online wallet that you set-up and then convert it into Bitcoin, Litecoin,, or one of the other currencies.
The benefit is resilience, flexibility, and control. There have been many events that have temporarily closed banks and shut down the stock market, It happened after the terrorist attack of 2001, during the financial crisis of 2008, and even today in 2020 many bank branches are closed. All these situations have had the same effect, leaving people unable to get to their money.
How does this all work together?
Simply, each of these factors contributes to an agile venture. One that you manage and can zig or zag as necessary depending on the current events.
The goal here is to structure your business now to make sure that you can keep making an income, running your business, and serving your clients tomorrow.
The steps above provide the most resilient way to achieve that.
Three ways to get more help
The Solo Entrepreneur's Guide – Every month I share original posts and the top business advice, articles, resources, tips, and tools in my TSEG publication. Sign up here, it's Free
Idea Finder Course – If you're ready to move forward on starting your business and need further help to find the right business idea. Get my Idea Finder Course.
The Business Start-up Mastermind Group – A small group of ambitious and like-minded entrepreneurs who met regularly to share their wisdom, and experience to brainstorm, support, and advise each other to help each other succeed. Check it out here.