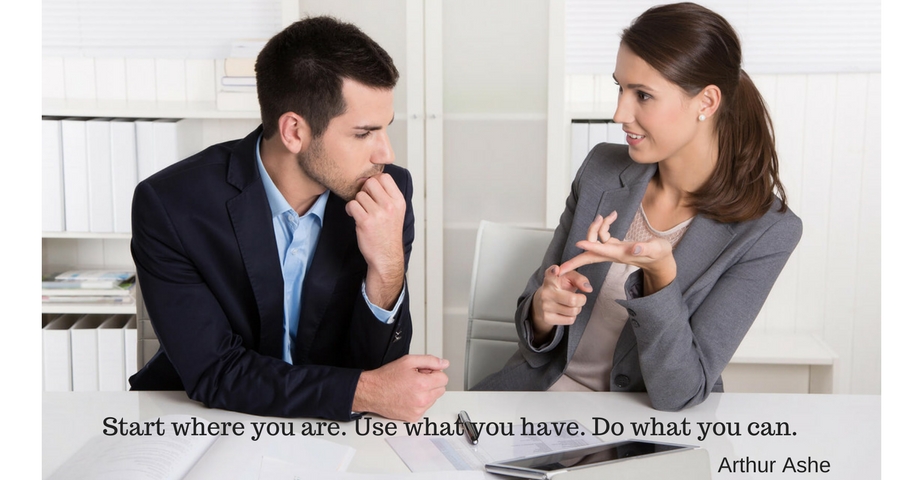 Starting entrepreneurs think " How will I get money to finance my business?:
Truth is, you don't need financing, nor should you want it.
The Restriction of Having Investors
Taking investor financing adds a lot of requirements on you and your business. It takes away the freedom you started a business to achieve.
Investors are like having a boss. They expect certain results, with requirements to fulfill and budgets to meet. They have ROI targets and a deadline to reach them.
You give up full control of your business when one of then becomes a board member and they vote on key decisions.
When something isn't working and you want to make a change, you'll have to spend time to communicate the change in direction, and will need to get their approval.
This is not what you envisioned when you took the steps to start on your own.
This is What You Can Do Instead
There are a great many ways to self-fund.
In most cases, your business won't need huge sums of money. Of course, there are some exceptions.
However, we are dealing with the average startup  software company, e-commerce site,  freelance or consulting business.
Here are some alternatives with a explanation of each.
Cash you have saved or have available
Family and friends
Credit cards
Home equity/ bank lines of credit
Pre-selling
Cash. If you have cash available, either from savings or  excess funds from your ongoing job—you can pay business expenses as you go. If you're living off of savings and not currently working, you need to budget your living expenses. The cash will need to last until your business starts to bring in revenue,
Family and friends. They may be willing to invest in your start-up, usually as a loan. Occasionally, a rich relative may gift you the money. Remember, you will still be seeing these people. Make sure you keep in touch regularly and inform then as to how the business is going, good or bad. And if the money is to paid back, let them know when you think you can make payments.
Credit cards.  Credit cards are quick and can be useful when you need to buy equipment or inventory. But, credit cards have very high interest rates. Use them carefully and make sure you'll business will be able to pay them off. Or, you could be left with big debts.
Home equity and bank lines of credit. If you have a house or collateral from a car or other asset, you can get a bank line of credit. This is a source worth exploring. The interest rates and terms are reasonable. However, your home or any asset you pledged, can be at risk if can't repay.
Pre-selling. This is the safest method of self-funding. It's been used by some very successful online entrepreneurs to start their business. You get your customers to provide funds while you develop your product or service. First you need to grow an interested audience or joint venture with someone that shares your audience. Write a landing page and a sales page for your offer. You'll need to use good copywriting skills and have a product your customers want.
You explain that this product, service, course, app, etc. is in process and it will be delivered when it's ready. In the meantime, they can sign up and pay now at a special price.
This method is my favorite. Not only do you cash up front, but you know if you're product has a demand. And if you ask for feedback, your buyers help you design the product they want to buy you can make improvements along the way.
If You Absolutely Need Additional Capital
There may be times when you need additional capital to grow.
In the links below there are three articles about other financing opportunities: