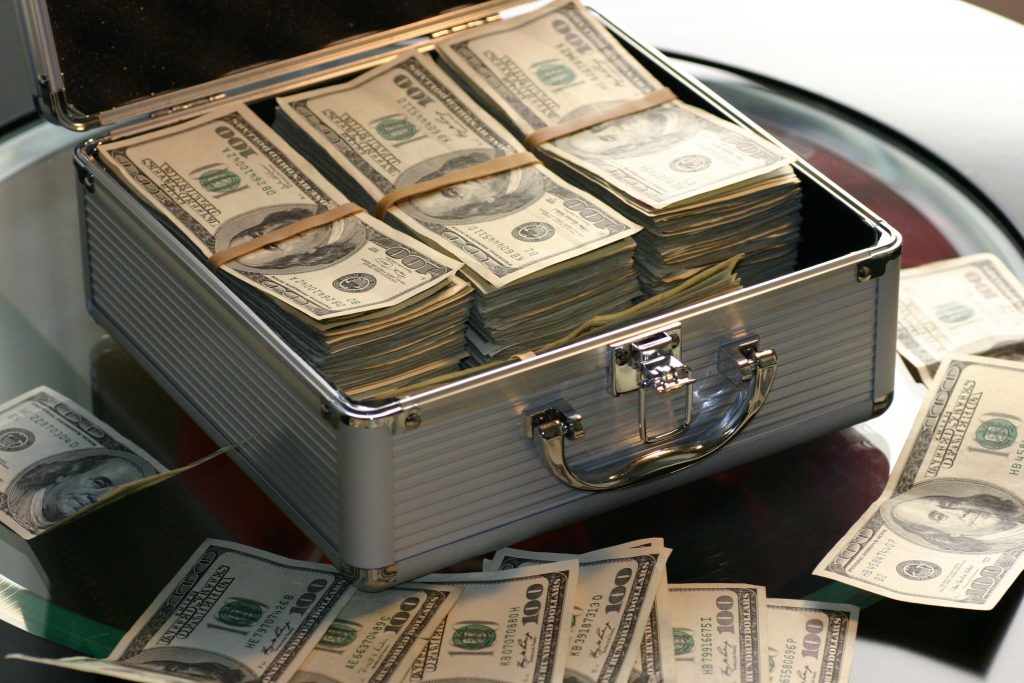 Crowdfunding is a way of getting capital for a project, business, or venture by raising small amounts of money from many people. It has become a very popular option and works well if done right.
There are four types of crowdfunding platforms you should know and understand.
1-Reward-based crowdfunding Kickstarter, Patreon, and Indiegogo are the three best known examples. This provides funding for a project that backers want to support and receive rewards in return.
2-Donation-based crowdfunding such as GoFundMe. These campaigns are used to raise money for a cause, such as helping a sick person, and are nonprofit.
3-Equity-based crowdfunding platforms such as SeedInvest and Wefunder raise money with small investments from the public in exchange for equity in a company. These act more like an angel investor and raise greater amounts than Reward-based crowdfunding. This is the best choice for entrepreneurs just starting a business.
4-Lending-based crowdfunding such as the Lending Club provides loans from the public in return for interest.
In this article, we'll describe how to put together an effective campaign for a reward-based crowdfunding platform, such as Kickstarter, Patreon, and Indiegogo. Here are all the elements that should be included.
Project
Your project can be anything you want to create like a book, movie, game, restaurant, some piece of technology, or a course. The possibilities are endless. But it needs to be an awesome product, that stands out.
It must meet a need, solve a problem, and be interesting and exciting. Do research on your target audience to find what they want. You can gather this information through interviews, forums, or social media.
Once you are clear on your audience and what they want, create your value proposition statement. A Value Proposition is a simple, concise but compelling description that identifies a problem explains how your product helps solve the problem, what it does, and what the future will look like by using the product. Use this VP throughout your marketing material.
Planning and prep
A crowdfunding campaign must be planned in advance of the kickoff date. A campaign only runs for one or two months, with one month being typical, so have everything ready well before the release date.
You need to create promotional material that includes text content, photos, videos, any visuals you're using, and the rewards you're offering. Get the attention of your list and social media followers with emails and posts explaining your campaign and what you're creating.
Remind them about the date your campaign will start. This is critical because you want your campaign to reach the goal early.
Fixed or flexible funding
There are two funding types, fixed or flexible. Kickstarter uses a fixed, all or nothing funding model. While Indiegogo allows either fixed or flexible models.
With fixed funding your project only goes forward if and when you reach your established target. With flexible funding you can run your project even when only a portion of the funding has been raised. This option is more often used for a non-profit donation based campaign.
There are pros and cons of both. If you use a flexible plan and don't raise enough cash for your needs then your project may be at risk of not making it to completion and disappoint your backers. However, with a fixed plan if you don't raise the entire amount of money you requested then your project is a no go and you keep none of the money you did raise.
Platform Project Page
The project page is where you tell your story and the details of the campaign. It's a very important part of the package and should contain the following seven elements.
Title and subtitle. Taken together they should be concise and communicate the essence of your project in a few words. The title is typically meant to grab attention while the subhead gives more explanation.
Project Image. The image appears next to the title and subtitle and should be representative of the project. This image will be shared on social media and wherever you advertise the project, so make it engaging and accurate.
Video. Videos are optional. However, they increase the success rate and engagement with supporters. It's a way to create attention and introduce yourself, your team, and your product.
If you do create a video, keep it short, max of 2 minutes, and use it as an appetizer to get them interested to learn more. Use this opportunity to show them what exists now, the status quo and what could be with the product you are creating. That your project makes life better.
Funding goal. Before you select the platform and the funding model, you need to set a goal for the amount you are requesting. To do that start with a budget. Write down every expense you know or can anticipate associated with creating, manufacturing, marketing, fulfilling, and distributing your project. Make sure you include the rewards you are offering with their associated costs.
Research to get accurate prices and quotes for every expense you can. Unexpected overages can leave your project in the red. Set the minimum goal that will enable you to pay all expenses and complete your project. You don't want to set too low a goal, but too high is no better. So do your homework and be realistic.
Campaign duration. You set the length of your campaign. They can run from 30 to 60 days, with 30 being ideal. There are several reasons that 30 days is best.
First. It gives a sense of urgency to those considering investing. When would-be backers see they have a lot of time left in the campaign they procrastinate.
Second. Running a campaign takes time and effort and you don't want to keep up the marketing for longer than you need to. Be aware that most of the pledges come in the first week and the last, so don't be discouraged if not much happens in the middle. But, you need to keep your marketing going through the lull right up to the end.
Telling your story. This is a critical part of the campaign as it's the story that attracts people and gets them interested. The text is below the video and while the video is the appetizer the text is where interested backers will get all the important information. You must keep this interesting while being as transparent as possible.
The story explains your vision for starting this project or business, your motivation for doing it, what you've done so far, who is part of the team, the success you've had, problems you've encountered, and how you dealt with them.
Be honest about where you are and be realistic about what they can expect. Explain how much money you need to raise, the budget for the project, and what it will be used for. Write about any risks there may be and answer any questions you think they will have. Disclose any funding you already have in place, any partnerships you may have, and the timeline for completion.
Get them excited and feel connected to the project by adding images that show the team, the product, and any work in progress. Images are important as it clearly shows what they are supporting.
Rewards. They are a critical part of the campaign. People who support you want something in return for their money. The reward should have some relationship to the product you're creating. Here is a list of 96 reward ideas that can help you get started.
Create the rewards in tiers depending on the amount of money pledged. Three to 10 reward tiers are used by most creators and $25.00 is a typical pledge. A reward can be an item created as part of the project, an experience, or an opportunity to participate in the process. You must decide what works best for your audience.
Marketing
Keep marketing the entire time the campaign is running. The best way to do this is to post information and pictures often on social media, email, and through the platform, you're using.
Start marketing your project by approaching family, friends, and current supporters. Even if you have a great following, you need to find other sources too. There are many marketing channels available to promote your campaign. Here's a starting list of places to use.
Facebook and Instagram
LinkedIn
Twitter
Newsletters
Email marketing
Paid advertising on social media channels
Influencers and Podcasts
Communications and project updates
You can publish updates to your backers and interested people through the crowdfunding platform. or by email. Communicate with your backers frequently so they know what's new, show your progress, and that things are going okay. And if there is a problem, be honest and explain what you are doing to fix it. Creating trust is very important.
Summary
Crowdfunding is a great source of capital for entrepreneurs starting a business or any project you want to create. Make sure you have a stand-out business or product and follow the steps above. A good product is critical, and so is explaining the project and process, keeping everyone informed, and being transparent. Make it easy for anyone involved with the project to spread the word about the campaign and help reach your goal and possibly even beyond.
The Solo Entrepreneur's Guide
To make sure you get access to our monthly newsletter, subscribe to The Solo Entrepreneur's Guide.
The valuable content in that publication will help you transition from the job world and create a self-reliant income, live life your way, and achieve wealth, freedom, and independence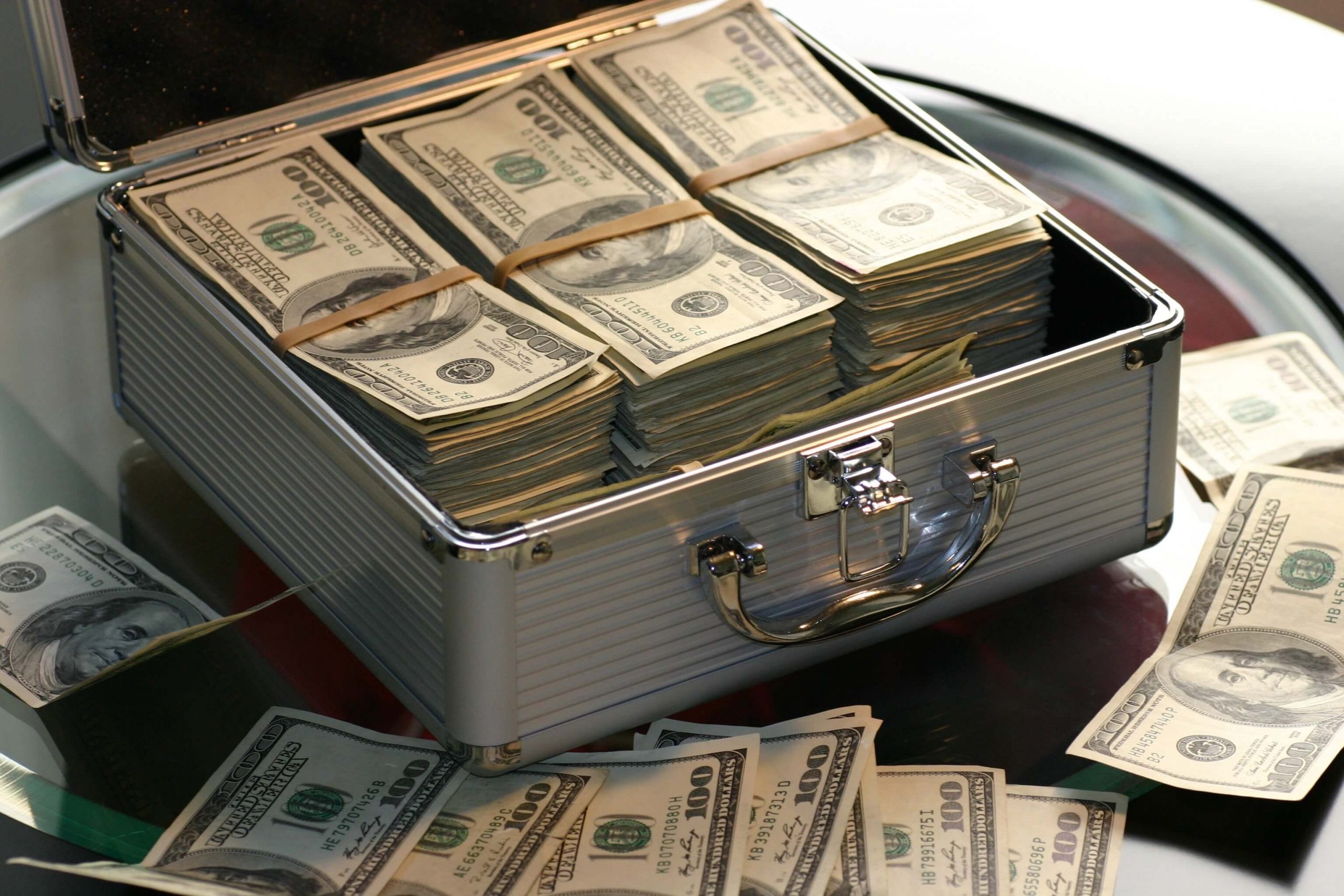 Crowdfunding:: How to Create a Great Campaign and Rais Money For Your Business
An in-depth discussion about crowdfunding for a business, project, or venture. Reviews the different types of platforms, planning the campaign, fixed vs flexible funding, developing the content, creating the project page, and the necessary elements that should be included in it. Goes into marketing the project and communications to backers.
CII - Create Income Independence