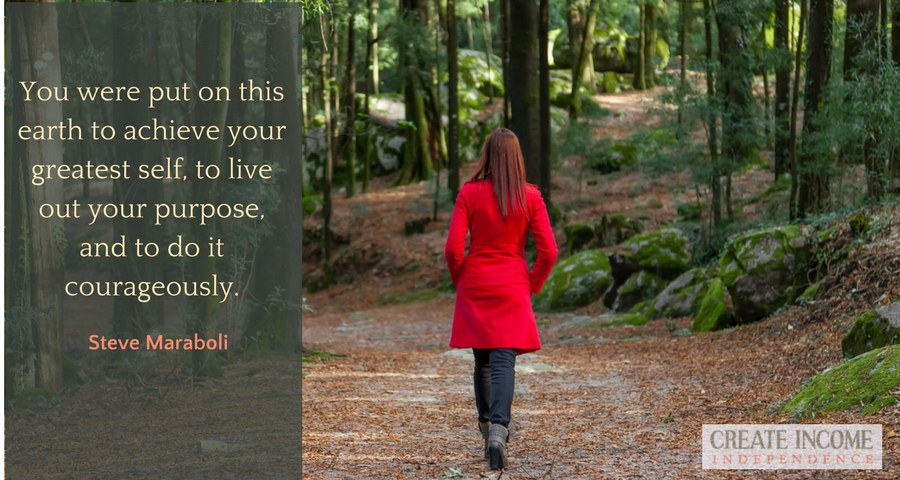 You want to start a business.
But why?
What is the reason you tell yourself and everyone else who asks?
Is this your surface reason or your REAL reason?
Digging Deeper
The first step to starting your business is to discover your true self and what is driving you.
With self-discovery, you will understand your big WHY, you big dreams, and your innermost desires.

When you truly understand yourself, you understand your core values. They will keep you focused and motivated to create success.
Begin with finding your deepest WHY. It is important to know this before starting a new business because it gives you clarity on what your pursuing. It gets you beyond the base-level to the real reasons that you have this goal. It helps you stay focused on what truly matters.
And what truly matters will  keep you going when things get tough.
This website is about becoming financially free through entrepreneurship. So let's explore your why for starting a business?
There is a popular exercise which is used to get you to your real motives. It is a bit challenging as there are seven levels of questioning. It takes honesty and serious thinking, but it's very enlightening.  At the end you will understand a lot about what your heart wants.
 The What Exercise
Here is the question to ask yourself.
What about____________________is important to you?
Fill the blanks with whatever your goal is.
For our example we'll use: starting a business
What about starting a business is important to you?
Take your answer and ask again. I've made up answers, but use whatever is true for you.
What about setting my own schedule is important to you?
Take that answer and ask again.
What about having time to explore other interests is important to you?
And again.
What about finding my creativity and unexplored genius is important to you.
Continue this seven times in total.
By the 6th and 7th, you'll have to do some real soul-searching.
In so doing, you'll find  your real desires and the true values behind your goals.
Maybe at the end your real "reason to start the business" is to prove to myself,  family and friends that  I am smart, capable, can succeed with a new innovation and accomplish great things.

This is very empowering, as it becomes your driving force.
How Does This Make a Difference?
Let's look at the example from above.
The initial answer was to set your own schedule.
That's a great goal and something that many of us aspire to.
No more getting up when the alarm rings to get to work on time, having a set hour for lunch, and fighting rush hour traffic.
But, is that inspiring enough when things aren't going well, or you have to do something outside your comfort zone?
Is it enough to keep you going, or is it easier to stay with the status-quo?
Your last answer creates a new perspective.
But your real deep down reason is to prove how capable you are and to set new personal heights.
Suddenly, this is real.
These stakes are much higher.
This is why you're ready to commit to doing everything necessary to succeed.
You're no longer afraid of the challenges.
You're willing to learn, think, and act differently from your old self.
You have the motivation to change your mindset, and to do the required work.
And that is what finding your true WHY can do for you.
Get the Worksheet
The accompanying free worksheet provides blank questions for you to come to your WHY.
Don't skip this exercise, it's very enlightening and will uncover core beliefs.
It may make a big difference in what you accomplish.
Ready to Move Forward on Your Why?
Want to find your ideal business to start? Sign-up for my Free e-course, 7 Steps to Creating an Independent Income.

I'd Love to Hear Your Feedback.
Did you find the exercise challenging?
Did you find your deepest why?
Did the results inspire you?
Please share your why in the comments below
Published by CII © 2018