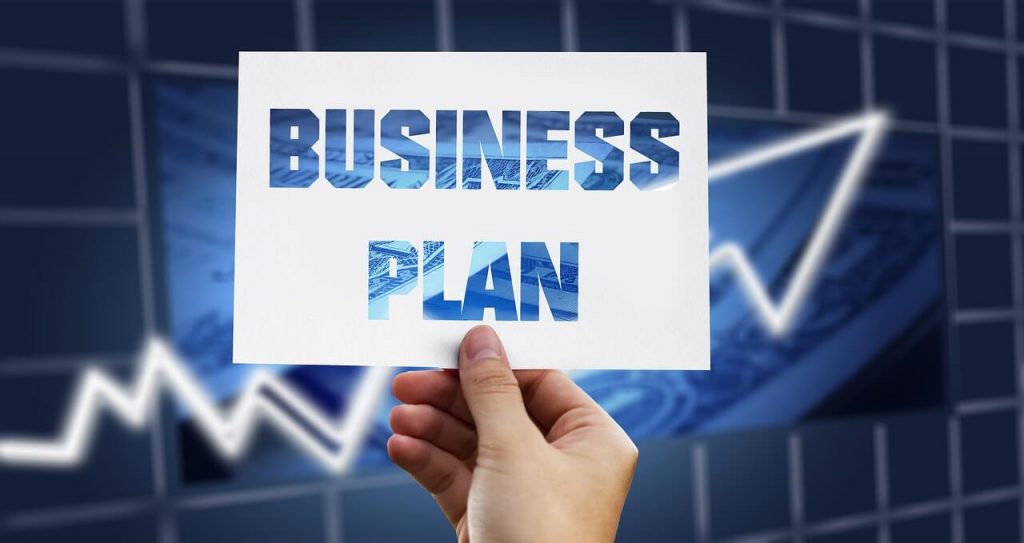 Now that you've decided on your business idea and your product—how will you make money?
A business or revenue model is simply the way the market pays your business to purchase your product or service.
There are several basic models for an online business.
The right one depends on you, your product, and your customer.
Here are seven of the most popular:
advertising
affiliate marketing
sell information products
sell physical products
freelance or creative products
coaching, consulting and mastermind groups
subscription or membership sites
We'll discuss each one, how it works and who it works for.
How Each Revenue Model Works
Advertising is a way to generate significant income.
Here are four ways advertising can bring in revenue.
1-Pay per click, pay per impression and pay per action advertising, The advertiser pays the website each time someone clicks on the advertiser's ad, the ad appears on the website or someone takes an action, such as a purchase.
2-Sell advertising on your site. Many websites offer an option for visitors to purchase advertising space on their sites. Direct ads are typically shown in the form of banner ads or display ads provided directly to the site owner by the advertiser to be uploaded to the blog
3-Text links on your site. Advertisers place their ads on pages that have some relationship to the audience they are trying to attract to their website.    When your site visitors click on the linked word or phrase, they are taken to a specific page on another website. You're paid by an advertiser who is trying to drive traffic to the linked page
4-Sponsored posts. Consists of content that is related to the subject of the site and mentions the product in a natural way within the post. The advertiser pays the site for the reference.
Advertising works well for bloggers and news curation sites. There are companies that have made millions from advertising, such as the Huffington Post and the website Mashable.
A site must generate a significant amount of traffic and have enough people click on the ads to make money. Advertisers only want to buy space on high traffic websites and the more traffic, the more they'll pay.
If this is the revenue model you want to pursue, work on getting known and drive a lot of people to your site.
Affiliate marketing

Affiliate Marketing is having someone promote your products on their site, or you generating income by promoting their products.
It's a powerful way to create passive income.
It can generate income for your website when you recommend another business's product or service. You provide a link to the product and you get a commission for any sale. A successful example is Pat Flynn of SmartPassiveIncome.com who earns over a million dollars a year in affiliate marketing.
The advantage is you don't have to create your own product. You become the salesperson for another business.
The two main keys to success are:  your audience trusts you so they will consider your recommendations, and only endorse products that you would use yourself, and you feel are truly helpful. Without these elements, your audience will sense you're only interested in the sale and you won't have the success you want.
On the flip side, if you have your own product or service, you can offer an affiliate relationship. and benefit from other websites referring your products.
Sell information products that you create.
This is a great revenue model because it scales well.
You create your product once and sell it many times. It can be sold and downloaded easily and attracts people around the world.
Information products include online courses, e-books, webinars, podcasts, case studies, and videos.
You can start with simple products that are easy to develop, and sell for a small amount. Or you can build a more comprehensive one that takes more time to develop but will be able to get a higher price.
The education market is huge. According to Forbes magazine, the online learning industry was $107 billion in 2015 and growing.
If you have expertise in an area, or already have a blog, you can take your knowledge and past posts and package it into a product.
Sell physical products online.
Physical products can be items you manufacture and sell or items you purchase, repackage and resell.
Of all the models, this has the most moving parts.  It is a lot more labor-intensive and requires upfront money. If you find a product to sell, you need to purchase it,  acquire it, store it, repackage it, ship it, and invoice for it.
The alternative is to use dropshipping. Here you don't take delivery of the inventory, You have the wholesaler fulfill the orders for you. There are pros and cons to this method. The biggest disadvantage is that margins are low because of the ease of entry and the small overhead. For a more complete discussion, read Understanding Dropshipping
If you design, manufacture and sell your own products, you have an advantage. Your product may be unique, with no competition. You don't compete with people who are selling similar products and competing on price. You can create a brand and a desire in the market. This model can be quite lucrative.
Freelance or creative products.
Freelancing is the business of selling your skills and talents for an hourly or contract fee. They include content writing, graphic design, virtual assistant, web design, and others. On a straight hourly basis, this is a difficult model to earn a consistent income. Having repeat work through a contract is a more dependable source of revenue.
A creative product would be an art piece created by a painter, songwriter, photographer, sculpture, etc., and sold for a price per piece. For those with a special talent, this is the right model. The fees for creative work may be significant. The residual income can be in royalties.
Coaching, consulting and mastermind groups
Coaching and consulting is an easy way to start in business. People will pay to get one-to-one time with you when you have the knowledge they want. Even when you offer a lot of valuable content or an on-line course, people are looking for feedback and validation. You can charge premium prices when you're perceived as an expert or have a unique specialty or ability.
Your income is still limited to how many hours you can coach or consult.
A mastermind group is different than coaching or consulting. It brings together a group of like-minded people to work as a peer advisory or board of directors. This is a popular model as most people want to talk ideas over with other people who can advise, brainstorm, and keep them accountable.  A mastermind group is better than the one-to-one consulting model. Because it has more people, the total fee for the same hour is much greater.
The smallest group starts with six members and can go to 10 and still keep it a true mastermind group. Larger groups exist, but they become group coaching.
Subscription or membership sites.
Subscription or membership sites are also called the recurring revenue model. Recurring revenue is very profitable. Once a member signs up, the site continues to generate income on a periodic basis without much additional work.
A membership model doesn't have to be the main focus of your business.
It can be a supplement to your main business. It works well with selling a service, courses or products.
When a member gets access to training, reference material, instruction, or a place to ask questions— a membership site can become an addition to the main product and adds value for the member.
Which online model?
This is a review of many ways your site can generate income.  Its purpose is to make you aware of the options.
In summary, you can receive advertising fees, affiliate commissions, sales and product fees, hourly fees or recurring fees.
But you're not limited to one. Even if you sell a physical product, you can still use advertising or a subscription model. If you're offering coaching or mastermind group. you can have affiliate links to relevant products and services.
The important point is that you can create income from your main business and have a passive income too.
Your first step is to decide the types of income your business will generate. Next, structure your site to benefit from those incomes
Two Things Before You Go
Idea Finder Course
If you're ready to move forward on starting your business and need further help in finding the right business idea. Get for my Idea Finder Course.
The Solo Entrepreneur's Guide
Every month, I share original posts and the top business advice, articles, resources, tips, and tools in my TSEG publication. Sign up here, it's Free.
Published by CII © 2018