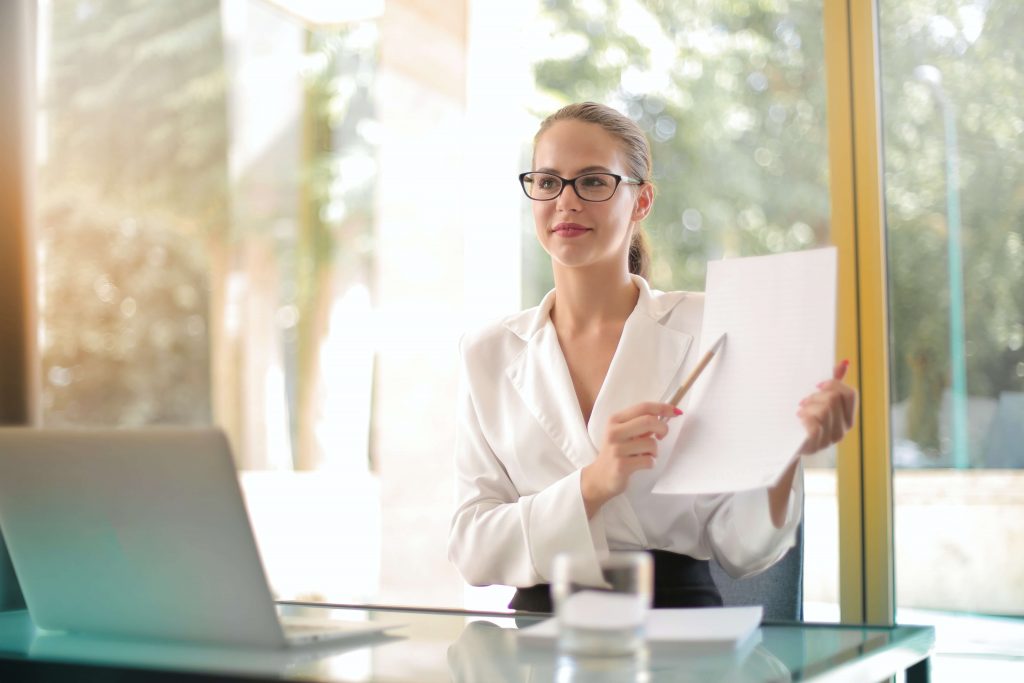 A good mission statement concisely defines your organization and the essence of your business. It provides a clear description of what you do, who you do it for, and why you do it. It includes your overall goal, what kind of product or service you provide, your primary customers or market, and your geographical area. And, most importantly, the value the company creates through its products and services.
The statement should be inspiring and show some emotion, not just facts. It needs to be written in a few sentences and be under 100 words.
Why you should write a mission statement
It is used to enhance your brand. It shows customers and employees your vision and what you bring to the world. Developing a mission statement makes you, the owner, think about what you want to offer and your purpose, and helps you gain perspective. As you continue to build and grow, it helps you and everyone involved keep the direction you established.
How to write a statement
Summarizing your business into a few powerful sentences can be difficult.
Begin by brainstorming the answers to the following questions. Write a short paragraph for each one. After you finish the process, read and highlight the most essential parts and edit the answers to a few sentences or phrases.
Here are some steps to help you think it through.
Five-step process;
Make a list of your business's important components
Answer the key questions
Distill it down
Add emotion and power
Put it out to the world
Make a list of your business's key components.
Here are some questions you need to answer. Give these questions serious thought. They will provide the basis for the mission statement.
What is your business?
What are your products or services?
What problems do you solve?
What benefits do you provide?
Who is your target customer?
What is unique about you, the Business Value Proposition?
What advantages do you have over competitors?
Do you have a location or region you serve?
Answer these questions
Use the answers from above to work through these essential questions. Write as completely as possible, and don't be afraid to write paragraphs about each topic. You'll pare it down later.
What you/ your business does
How do you do it
Who do you do it for
Where you do it
What is the benefit or value you provide
Distill it down
Condense your writing from the above questions down to the most important words or phrases for each answer. Try to fit those words or phrases into the following template.
We help/empower/equip [target customer] to achieve/reach/eliminate [desire/painpoint] by providing/building/creating [tangible deliverables].
Add power and inspiration
Make sure each phrase is powerful. Choose your words so they have an impact. Sales are made more by emotion than logic. Avoid words that are overstated, overused, or too complicated.
Here is an article about using just the right words in your copy. 325 Copywriting Power Words to Use for Content That Pops.
Put it out to the world
Make your mission statement public. Put it on your website and link to it. Use it in your marketing when you can. Put it on social media. The idea is for people to know who you are and see you as the significant venture you are, why you exist, and the value you bring.
Examples
Here are a few examples of mission statements that conform to the template. They are inspiring and clear about who they are and what they do.
David's Tea:
"We're on the ground worldwide in search of well-crafted, single-origin loose leaf teas to share with our North American community. We're pushing limits in new tea frontiers with our blends. We want it to be as easy as possible to discover, explore and feel better through tea."
Full Cast Audio:
"We are a small company with a big mission: to create great recordings of wonderful books using a full cast of actors rather than a single narrator. We truly believe that we are pioneering in a new art form, a new way to experience, more fully than ever, an author's intent."
Shopify:
"We help people achieve independence by making it easier to start, run, and grow a business. We believe the future of commerce has more voices, not fewer, so we're reducing the barriers to business ownership to make commerce better for everyone."
Conclusion
Your mission statement presents a short and succinct explanation of your business and its purpose so your customers know and understand your brand. It will go a long way to showing your uniqueness and bringing everything together.
A Special Offer
My e-course, The Idea Finder Course. is now available for free. There are 10 lessons about finding your passion, your ideal life, and the right niche to start your business. Instead of working for someone, learn to provide for yourself and not depend on a job.
Freedom and Independence have always been important to me, and I want you to have them. One way is to get control of your income, and wealth, and determine how you live your life.
It's now FREE with no strings attached.
The Solo Entrepreneur's Guide
To make sure you get access to our monthly newsletter, subscribe to The Solo Entrepreneur's Guide.
The valuable content in that publication will help you transition from the job world and create a self-reliant income, live life your way, and achieve wealth, freedom, and independence.