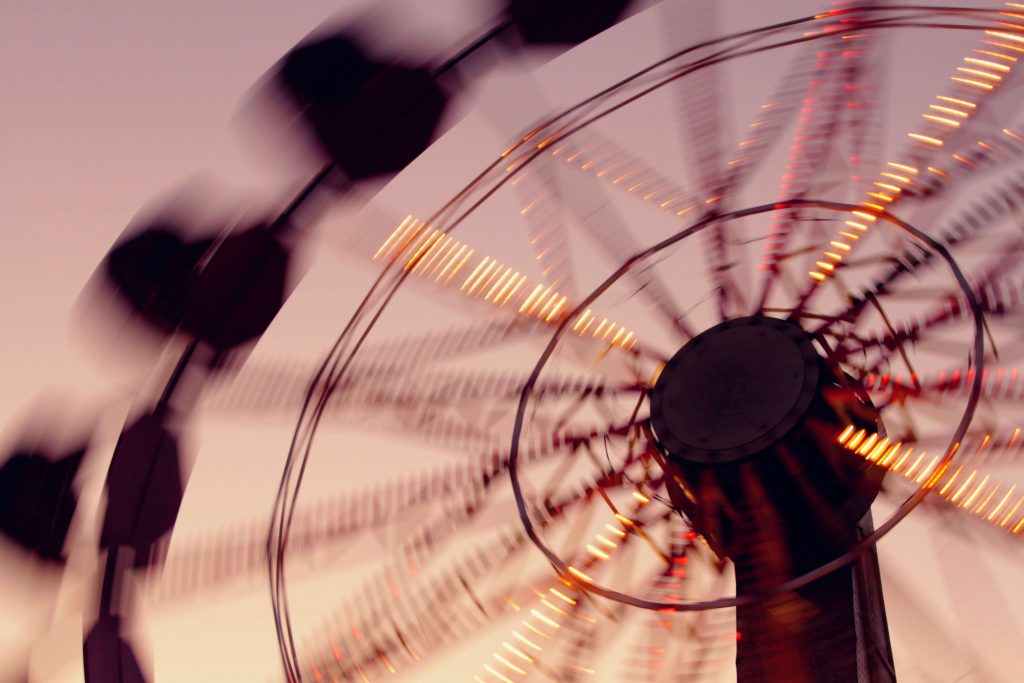 There are two models used to describe business marketing, a funnel and a flywheel. How does each one work and which is better for your business?
Funnel model
A funnel is often seen as the standard of a business marketing strategy and has been the dominant system. The idea is that you attract many prospects to the top of a funnel through content, ads, social media, etc. Anything that gets people to be interested in your business. You may have a free offer or opt-in to get their their interest.
If the prospects are engaged and like what they see they continue the journey. They sign up for your email list and go further down the funnel. There are fewer people at this stage where the funnel narrows.
Even fewer prospects will continue through the funnel. At the bottom what falls out are customers who are excited with your offer and purchase your product or service.
The problem with this concept is that you have to keep adding people to the top to get more customers and sales.
Flywheel model
The flywheel framework uses the concept of a heavy wheel that requires a lot of energy to get moving. It starts to move slowly with much effort. The more energy applied the faster it spins, until the spinning is effortless. The energy source for your business is happy customers. And the rotation represents the growth of your business. The faster your flywheel spins the larger the business grows.
How does a flywheel work for your business?
When starting a business it's slow and difficult to get results. You need to put in a lot of energy to get beyond inertia. Once the flywheel moves you exert more energy by keep doing the things that have been working so there are more delighted customers. You look for what hasn't worked and tweak it to remove the resistance. As more customers are added you get more growth in your business with less work. Momentum makes the spinning faster. The momentum will keep things going as long as long as friction doesn't get in the way to stop it.
Force and friction
Force is needed to make the flywheel increase over time. This is the energy that comes from building a good customer experience with quality content, good customer support, social media, community, email engagement, and great products that over deliver.
Friction will stop the movement, so you want to minimize it. When customers have to work hard to purchase your products, or there is a slow processing system, payment issues, a lack of customer support, or little communications it all causes a slow down to the smooth spinning.
Underlying logic to the model.
Jim Collins wrote the book Turning the Flywheel. He describes the underlying logic of its cause and effect. Doing A drives B, B drives C and C drives D, etc. Each step inevitability leads to the next one. When you do one step, it can't help but bring you to the next one. which makes the flywheel rotate again. This is a short video of him explaining it
Amazon used the flywheel idea to make a huge leap in its growth. Here are their steps.
Point A -They lowered prices on many products, what followed
Point B – was increased customer visits, that resulted in
Point C – they get more third party sellers, that caused
Point D – expanding their store and distribution, which results in
Point E – increased economies of scale, and leads to
Finally – lower prices on even more prices which drives the flywheel with momentum.
How to create your own flywheel
What you're looking for is the inevitability that leads from one step to the next. Ask the question what can I do at point A that will lead to B, and if I do B will it lead to C. etc, until I reach the desired outcome.
First, determine all your successful products, campaigns or processes. Can you do more of that?
Second, recognize any products, campaigns or processes that have failed. What went wrong? Can you make them better?
Third, which one is worth expanding to see if it will increase momentum? Draw the flywheel.
Fourth, test it to see if it adds momentum.
For instance, you want to increase revenue, by adding a new but related service to your current successful service. However, you find it isn't being received well. In fact, it's cutting into your current offer Then you would abandon the idea because it is adding friction. Clearly A is not inevitably leading to B or your ultimate goal.
Conversely, you want to increase revenue by selling more of your courses. You try to determine what you can do that will lead you around the flywheel faster, and provide more growth. You determine that every time you write a post about the course or place a paid ad you make more sales. So you determine that you will place targeted ads promoting your course. This will lead to more traffic, which will engage with your website, articles, and courses which will bring in more income, resulting in more ads, and even more traffic which will lead to more happy customers.
Summary
The funnel model and the flywheel model each have usefulness as a marketing model. However, it is the inevitable moving from one point to the next of the Flywheel that provides the model for sustainable growth.
Try to develop the flywheel for your business. If it doesn't work the first time, re-evaluate it. Remember, a flywheel puts the customer at the center of your business and focuses on getting repeat business and word-of-mouth.
The Solo Entrepreneur's Guide
To make sure you get access to the next newsletter, subscribe to The Solo Entrepreneur's Guide.
The valuable content in this monthly publication will help you transition from the job world and create a self-reliant income, live life your way, and achieve wealth, freedom, and independence.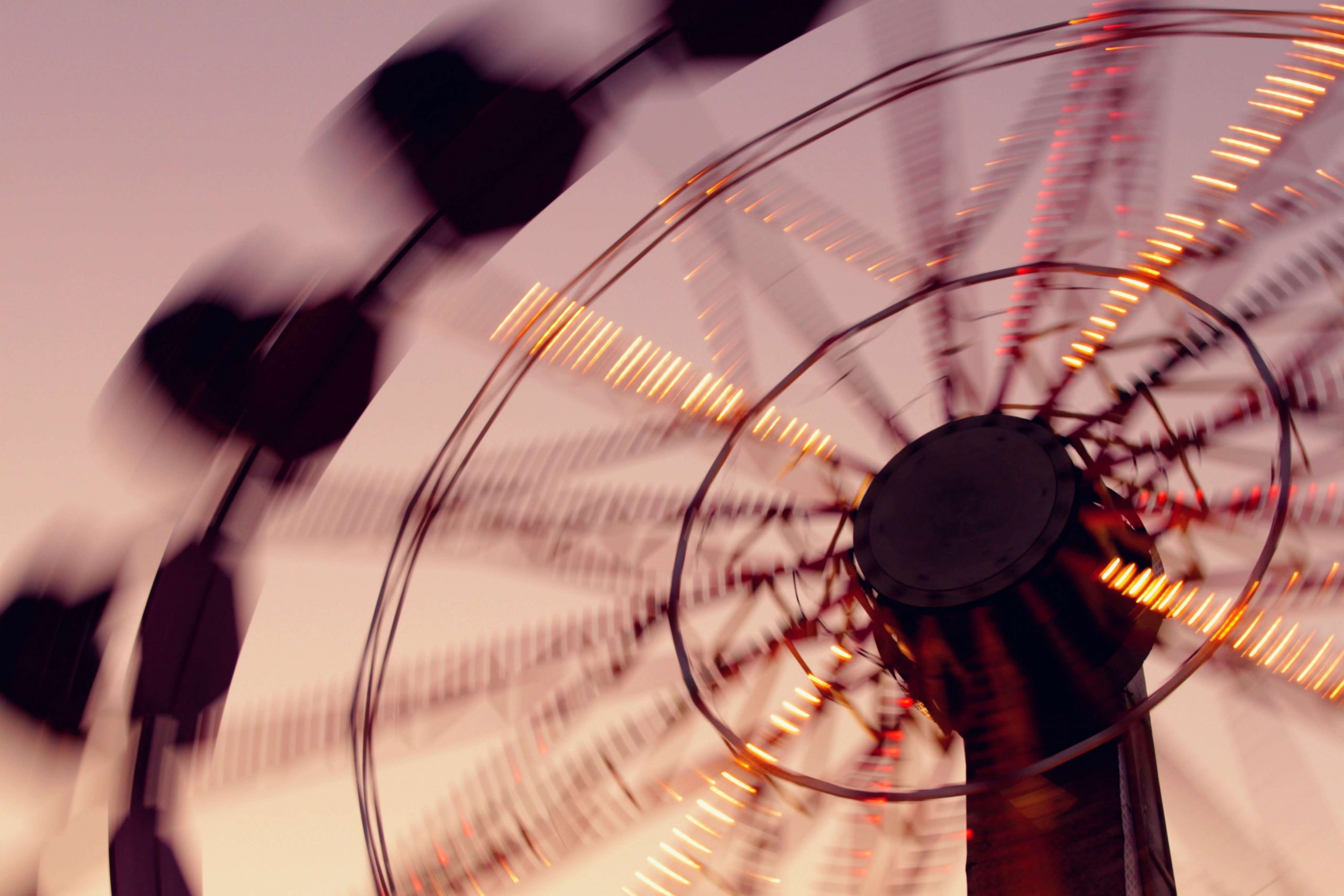 Funnels vs Flywheels. Which Model is Better for Your Business?
Examines two marketing models. The popular funnel and the flywheel. Explains the underlying logic of a flywheel is that each step inevitably leads to the next step. As long as you take each action the flywheel will spin faster with less effort. Looks at both force and friction and how to increase one and minimize the other. Reviews the Amazon flywheel that is responsible for their growth. Looks at how to create your own flywheel.
Create Income Independence