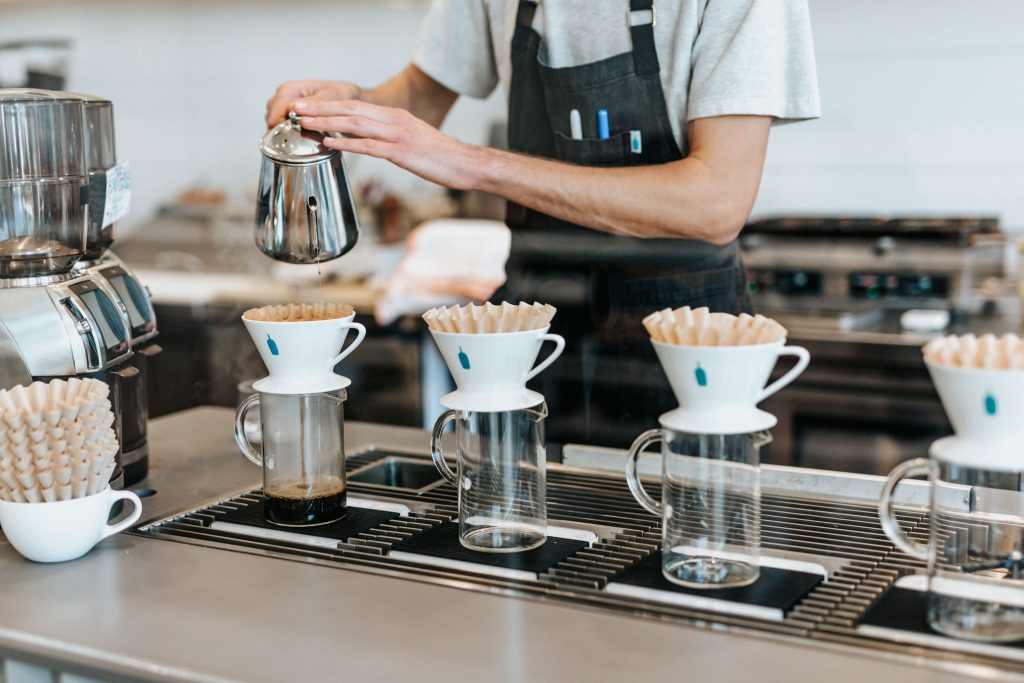 This is a continuation of our series on designing your business strategy. It started with the July post Strategic vs Tactical Entrepreneur Which one are you? Which One Should You Be? and with the August post A Successful Business Needs a Well Designed Strategy – Start Here.
This post will be developing a profit strategy that connects your business goals with what to do to reach those goals.
It is a several prong approach.
First, you define your business goal, then the strategies you'll use, and then the actions or tactics to execute the strategy. Strategy is the overall plan for a particular outcome and tactics are the specific actions that support the strategy.
Start with defining your goal. How do you want you business to run?
Here's an example: "The goal is to have a steady stream of ideal prospects who are looking for the type of information I provide and will buy my product (maybe a course, coaching, etc.). And then I want to convert them to long-term, repeat customers that will join my membership program where I bill monthly. I want to develop premium products available for my best customers who are willing to pay the premium price.
Second, layout your plan to reach the goal. and how you execute it.
Once you defined the goal, as in the example above, examine the profit models you can use. You want to make use of all the content and products you create and make them work harder for you.
What is your profit strategy?
A profit model defines what you'll do to get new customers, your acquisition strategy, and how you'll increase the income, or value from each client.
How will you attract new prospects?
There are two ways to do this. One is to build attention with tactics such as social media, guest blogging, speaking, and writing. Any tactic that gets organic reach.
The second, and more effective method is to buy the traffic with paid ads, such as Facebook and Google, etc. It is the most direct way to be seen and share what you're about.
From here, send prospects to your site where you provide free and valuable information. This will help build trust and show you as the expert on the topic. This is often done with your blog, a free newsletter, or a podcast, etc. The purpose of this step is so prospects can see the kind of information you have, and excite them with the information you cover. It is important to provide the kind of content your audience wants.
This advice differs markedly from what many 'experts" recommend. They recommend a model where you start with a free give-away to get their email address so you can market to them later.
However, I believe in the philosophy (which I learned from studying Jay Abraham and Andre Chaperon) that you start providing value right from the beginning, especially with your free information. It establishes you as the go-to source and the viable solution to a problem or desire that exists in their life.
What is the blueprint to create real value?
It's providing exceptional, relevant information that advises and guides, produces insight and a breakthrough moment.
When you produce something special, it pulls the right people toward you who are hungry to know more and excited to learn from you.
Create your front-end product
Once you have provided value and a good experience. The second part of your profit model is to convert those prospects into paying customers.
With all this amazing information available on your website you want a way to communicate with these fans. A call-to-action and an opt-in form requesting an email address so they can learn more about you and what's available.
These are paid products that are specific to helping them solve their problem or meet their needs. It can be an e-course. e-book, report, webinars, coaching, paid newsletter, or other products that continue educating and helping your audience.
They not only help your clients but is another step that leaves your customers wanting even more. More help, more insights, more direction, and more counseling.
What to do next?
Here is the third part of your profit model and very important.
You've worked hard to attract new clients and in many cases paid to acquire them. You've published great content and help solve a challenge in their life. They have made their first purchase which has brought them closer to you.
Now you want to keep them and increase their value by turning them into paying members of your business through a subscription model. For this to be attractive, you must offer something special so they'll continue with your membership program.
You want to get creative with what's inside the group.
Here are a number of benefits you can offer;
discounts on special products and programs only available to members
videos with a transcript and a guide with step-by-step help
group coaching calls
Q&A feature
forum and a community of like-minded people to communicate with
mastermind sessions
private monthly sessions
reports that go deep on a relevant topic
resource and book lists
newsletter with additional info beyond the free one/ or more frequent
The point here is to have so much great stuff that no one wants to leave. To do that you have to over-deliver.
TIP: Enroll every client that buys your front-end product as a member for one free month. They will see how much is available and why they should become a regular member.
Beyond membership
This is the fourth part of your profit model. It won't be for everyone, but it has the potential to be very profitable. There should be premium products and programs that offer a special level of relationship and a great experience for the clients who choose to upgrade.
Here are two examples:
A comprehensive course where you are the guide to walk them through every step and explain all the strategies and intricacies of the topic with you answering questions.
Access to known experts in your field who your customers will be able to talk to, ask questions, and get feedback.
Conclusion
This is just one example of a profit model designed to give your prospects value from the beginning and to establish you as the premier solution to their needs, wants, or problems.
This model lays out all the necessary elements. A method to acquire traffic, a strategy to reach that goal, and the tools to do it. The content and products offered can be whatever works for your business. You can change it as you evaluate what resonates with your audience.
It's the concept of giving them something valuable, even before they purchase from you, and continuing to offer something special, that is a profit model that will serve you well
The Solo Entrepreneur's Guide
To make sure you get access to the next post, subscribe to The Solo Entrepreneur's Guide.
The valuable content in this monthly publication will help you transition from the job world and create a self-reliant income, live life your way, and achieve wealth, freedom, and independence.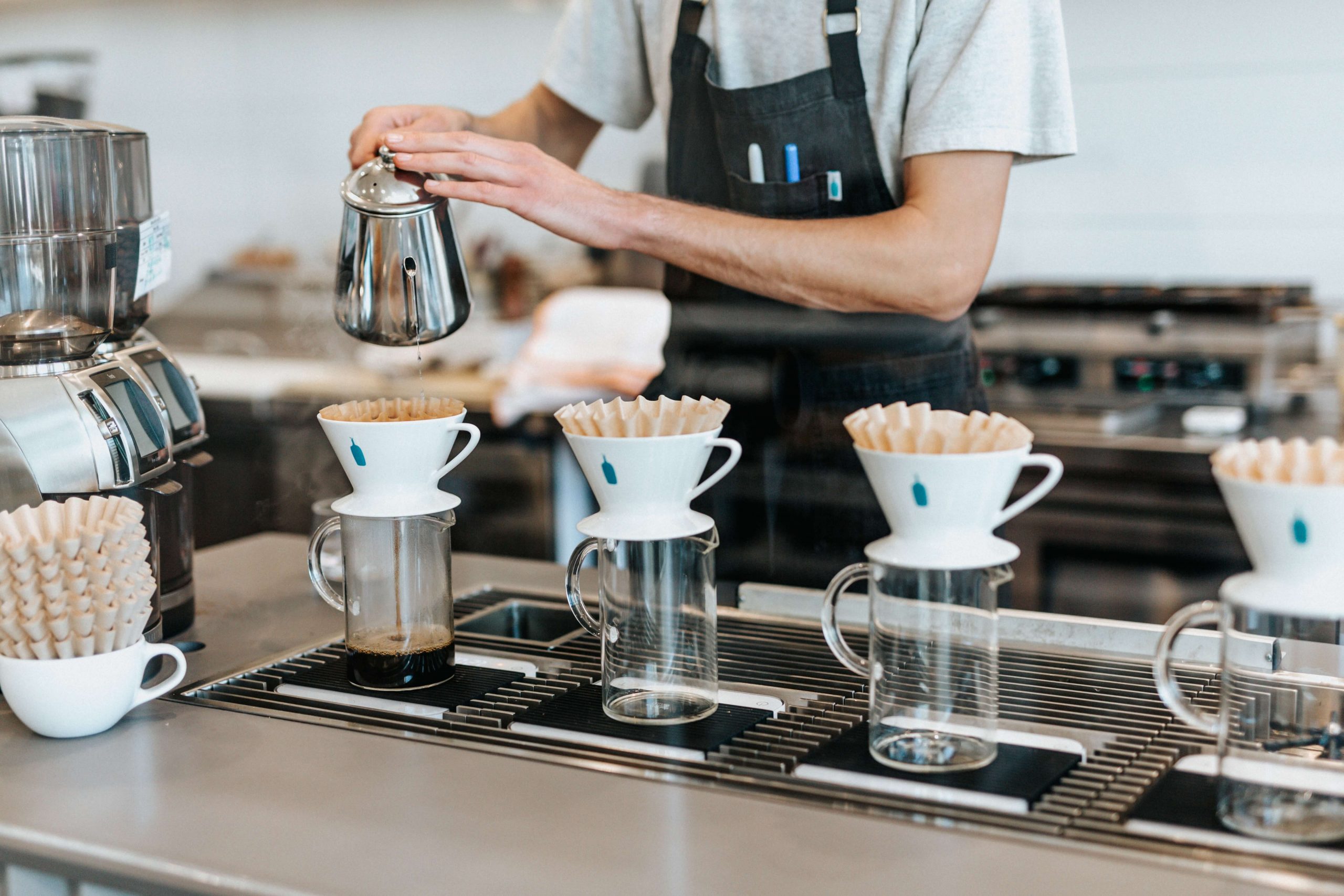 A Strategy for an Effective Profit Model
Designs a profit model for your business. It starts with defining your goal, then acquiring prospects, and providing value in three ways. The initial contact is through free content, but then there is paid content, membership and subscription offers, and premium product. Explains how to create value at each step and ideas of what to offer.
Create Income Independence