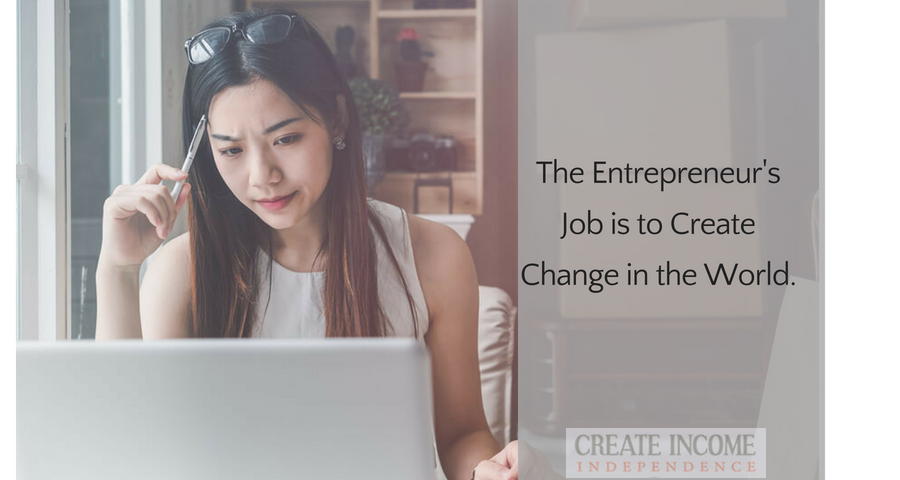 If you're looking to start a business, finding the right idea may be your biggest challenge.
Many people email me that they want to start a business, but tell me they have no idea yet.
There are many ways entrepreneurs can come up with their concept.
One method is to identify a problem to solve.
Here are four ways to determine a problem that can be used to get you started.
Solve a personal problem that you wish there was a solution
Act upon a vision for something you want to create,
Take an idea or product that already exits and add value
Find a group of people who have the same problem and provide an answer
Let's look at some examples of each:
1-Solve a personal problem,  pain or annoyance that you wish there was a solution.
 The problem can be just a small annoyance, or something bigger and more serious.
Peerex, is an app that is a decentralized local asset exchange. It is one example of an annoyance that someone set out to solve.
 It started when the founder, Kali was traveling between Korea and Singapore. He was forced to exchange more money then he needed due to the minimums requirements at the bank or the high fees charged at an ATM. He found himself left with extra cash in Korean currency that he couldn't exchange economically as he headed back to Singapore. This happened often to him and people he knew when traveling.
The problem he defined was how to get cash locally and pay for it  with a credit card at a good exchange rate?
His solution became a new app that lets travelers find local merchants and pay them with a credit card in exchange for local currency.
In the case of ZappRx, the situation was serious.  Founder Zoe Barry was involved with a family member's rare disease.
When it took six months to get the needed medication, she got involved in creating a digital health company to simplify the way specialty drugs are ordered and authorized. It cut the time for patients with debilitating diseases to receive their prescription to five days or less.
It not only helped her relative, but today many people with life threatening diseases are getting their medication faster.
2-Act upon a vision for something you want to create.
Sometimes people get creative ideas for a new product and work to invent something new.
Edison and the light bulb, and the Wright Brothers with the airplane, are just two.
A big success story is the one of James Dyson, of the Dyson Vacuum Cleaner fame. The idea came to him in a dream to create the ultimate vacuum cleaner.
It took him five years and thousands of prototypes to perfect his vision.  After a rough start to get his vacuum accepted in stores, he became the best selling vacuum cleaner in Britain.
He expanded into the US and today is the sole owner of a multi-billion dollar family business.
A more recent case is Bpzoo, a pre-made professionally designed t-shirt offering 500 graphics where customers could choose their own colors.
Bon, the founder wanted to be in the fashion business. He realized that many t-shirt were of poor design and available in only one color.
After confirming that there was no competition for his concept, he validated his idea by surveying the market, and received a favorable response.
He got a team together to create a platform that could provide his product to the masses while generating significant money.
3-Take an idea or product that already exits and add value.
Or take an existing industry and disrupt it with new technology.
Uber is one example of  using technology to disrupt the norm in the taxi industry.
Fourmine is a recent idea that is adding a new experience to a traditional industry.
It bridges the gap of shopping for a diamond ring between online and offline shopping.
With the Free At Home Preview, customers can preview three rings that mimic the real engagement ring.
They have the luxury of shopping from home, with the advantage of viewing and feeling the ring in their hand before purchasing.
Visiting the jewelry store is eliminated from the picture. An example of disrupting the established way of buying jewelry.
4–Find a group of people who have the same problem and provide an answer.
This is another way ripe with possibilities. You can find them by reading the papers and see what trends or problems are being reported.
Search Google trends and
Betalist.com
, a site that lists recent start-ups to see what's hot and maybe it will trigger some ideas.
KeyCafe is the answer to a problem that Airbnb hosts experience — getting  keys to the next guest without having to be present.
After researching and validating the idea, the founders Clayton and Jason realized that, in fact, this was a problem that could use their service.
They chose to develop relationships with local cafes who would hold the keys. The guest could collect and return the keys from a physical unit on the wall of a cafe, such as a 7 eleven store, anytime it was open. And the owner did not have to be available.
If you're struggling to start a business, see if one of these four ways appeals to you.
Is there a problem you can solve and turn it into a business?
The problem you solve doesn't have to be complex or require a lot of technology.
A idea can be successful what it creates a solution that the market values.
Ready to Move Forward on Starting Your business?
Want to find your ideal business to start? Sign-up for my Free e-course,  7 Steps to Creating an Independent Income.

I'd Love to Hear Your Feedback.
Have you found a business idea? If so, will you share it?
Is there a problem that you want to solve?
Do you see possibilities to find an idea from this article?
 Please share your experience in the comments below.
Published by CII © 2018