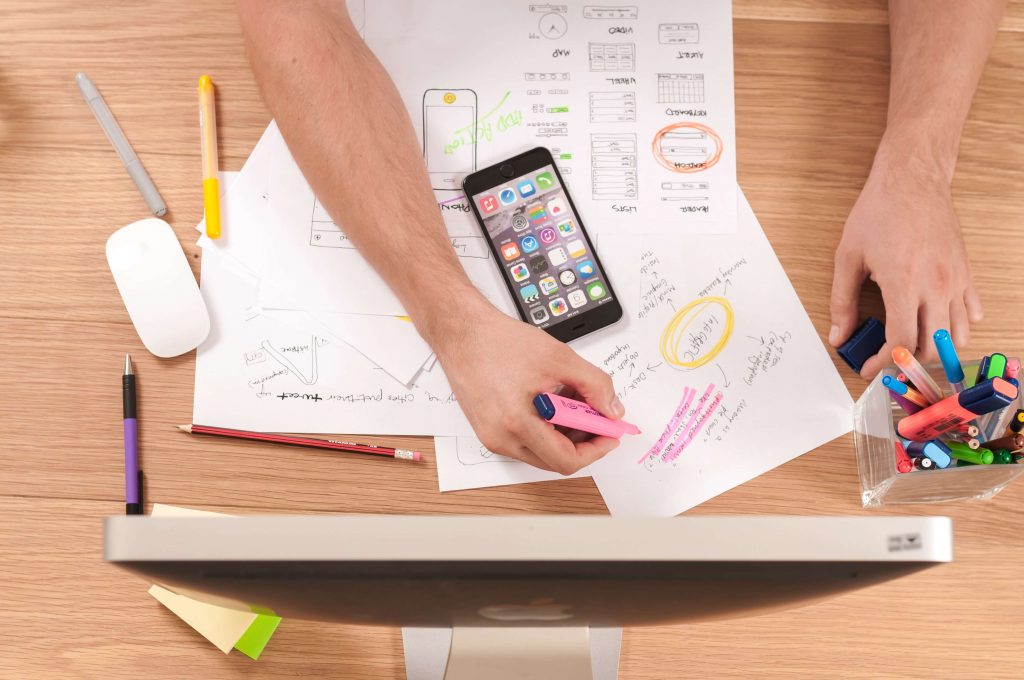 March 2021
Validation is when we present our business idea and a solution to prospects to see if there are enough interested people to make the idea worth our effort.
Now that you have an idea you want to use to start a business, you need to test it before you proceed. If you don't have an idea yet, see my article Passion: Is It the Only Way to Find a Business Idea? It will give you help in finding the right idea for you.
Is the idea worth the effort?
How do you know if your idea and the solution will be worth pursuing? Here are two questions that must be answered to see if your idea has potential.
1-Is there a large enough group of people who want this product or service?
2-Are they willing to pay for it?
What is a large enough group of people?
Contrary to what many people think, you don't need thousands of prospects to make a good income from your business. But the traffic you attract does have to want what you offer.
Are they willing to pay for your solution?
We can determine this by how many people will opt-in and purchase your offer. We'll discuss that below.
In the next section we show a technique to make these determinations.
Know your prospect's pains and goals.
Here is where the work you did from the last post is useful. Researching Your Audience's Needs Is the Key to Create a Successful Offer.
In that post there was an exercise to identify your idea customer's pains-problems, what they hoped to gain, and what they need to do, or buy, to make those goals a reality.
If you did the work and got it right, you've found a group of people who want what you have and are willing to pay you for your offer. Now you want to prove it.
Two ways to validate your business offer.
One is better, faster and cheaper. We'll review them both.
The Harder Way
Take your idea, run with it, build the product and sell it. That is what many starting businesses have done. They had an idea they believe is great and would be in demand. They went ahead and produced it, built it, or wrote it solely on their belief. They introduce it into the market, advertise and wait for results.
The problem with this method is you may have spent time and money developing your product to find there is no market. or the market likes the idea but won't pay for it.
The Better Way
Use a landing page to determine if you have a sizable group of interested people who are willing to pay for a solution. You will see if people respond to a product you offer before you build it. Then you can be confident to take the next step.
There are two ways to handle this.
The First way is to offer a very scaled down, low price version of your proposed product, course, or software, known as a MVP, minimum viable product. If there is interest you know there is both a market with and a willingness to pay for it.
The pros to this option are that you could ask for feedback about the product to see if they like it and what it offers, or they can make suggestions on where it can be better.
The cons are that you have to put in the time to make enough of your software program, book, course, etc to try it and see how they respond.
The Second way is to use a pre-sell landing page. This can be for a physical or digital product. What makes this way different is the product is not available yet. You make it clear that they are buying a product that will be delivered in the future. They get access when it becomes available, either whole or delivered in pieces, such as a chapter, lesson, webinar, etc.
You will determine if you go ahead with the actual development of the product when you see the response.
Why, you ask, would someone pay for a product that's not available? Several reasons, they are anxious to have the solution to their problem or need and want to get it as soon as it's available. Another incentive to get more sales would be to offer a pre-sell discounted price.
The pros of this pre-sell option are that you don't have to put in a lot of time, attention and money into the product based on a belief. And you will get valuable information about the interest level of your prospects with sales up front to prove it.
The cons are there is pressure on you to develop and deliver the product in a reasonable period of time. Of course, you have an idea of what you want to develop and should have done some pre work to know what you will present, how you describe it, the benefits, and the price.
How do you define a large enough market?
The purpose of validating your business idea is to determine if there is enough people who will pay for your idea? But, what is enough interest? This will depend on your goals.
Do you want a full time business meant to replace a salary or a side- business to supplement your current income? How much money are you looking to make? The first year and long term. Is it $1000 or $10,000 per month or more? Whatever that number is, figure out how many people must purchase your product at the price you are asking. Now if it's $10,000 per month and your product sells for $199., you need approximately 50 people a month buying.
Is your landing page getting that many people per month? If so that's enough audience to go ahead. But, if you're only getting 20 people per month, you may determine $4000 per month is not worth the effort. However, don't give up, there are things you can do to reach the goal. You can try lowering the asking price and see if you bring in more people, improve your landing page to get more traffic, or revise your offer to be more attractive.
Summary
Validating your idea is the least risky way to start a new business or launch a new product.
And the most effective way to validate is to put up a simple landing page and offer your proposed product for sale to the audience that you defined as having the problems that your product will solve.
Next Step
In next month's post we will discuss all about a good landing page,. What elements need to be on it, how you can make them as strong as possible, and how to get a good conversion rate that will bring in more traffic.
The Solo Entrepreneur Newsletter
To get access to the next post, subscribe to The Solo Entrepreneur's Guide.
The valuable content in this monthly publication will help you transition from the job world and create a self-reliant income, live life your way, and achieve wealth and freedom.
Related Post:
How to Validate Your Business Idea
*******
Valuable Content for Entrepreneurs:
Here is this month's selection of the top advice, information, tools, and inspiration from the best sites on the internet.
In every newsletter, we strive to provide you with the knowledge that will bring you closer to your goal of creating, building, and growing your own venture – that is small, resilient, and powerful. If there are any topics you'd like us to cover, please email me.
Membership vs. One-Off Courses – Which is the Better Business Model? by Shane Melaugh
If you want to create an information product business, should you sell individual courses or create a membership site?
The answer seems simple: go for the membership! After all, who doesn't want to get paid every month, forever? The author explains how in reality, things aren't quite that straightforward. He gives 5 good reasons why selling online courses beats information sites. But, sometimes a membership model is the right choice and those cases are discussed. You can read and decide which one is better for you.
The Ultimate Guide to Hiring a Coach by Darius Foroux
"Only a fool learns from his own mistakes. The wise man learns from the mistakes of others."
Many people use a coach to learn a skill or reach a goal faster. A coach is best when you want to take things to the next level. In this guide, the author addresses the most common questions and challenges with hiring a coach. How to know when you're ready, what to look for in a coach, how to find the right one, and also reviews the major benefits of coaching. If you're considering coaching, this is a must-read.
25 Powerful Call-to-Action Examples to 2X Your List Growth by Marijana Kay
The goal is to get your target audience to take action—whether that means clicking through, signing up, or making a purchase.
If you want to succeed as a creator, you need an email list full of people who can't wait to hear from you. To get there, you need call-to-actions that will turn a landing page visitor into an email subscriber. A call-yo-action is a short statement that invites visitors to take an action. The question is what should the CTA say? This article offers 25 CTA examples to help you build your list fast. 
The Entire Content Creation Process in 17 Steps and a Single Flowchart by Andy Crestodina
From first inspiration to the final draft, this is the process for content creation.
Content creation is such an important part of an online business.  It's a lot of thinking and planning, outreach and research, writing and editing. In this article, Andy from Orbit Media Studios generously outlines all 17 steps in their process and even includes a flowchart. 
The Wrong Side of Right by fs.blog
Most people never work as hard as they do when they are trying to prove themselves right.
This quick read packs a punch. The author points out that most people never work as hard as they do when they are trying to prove themselves right. They unconsciously hold on to the ideas and evidence that reinforce their beliefs and dismiss anything that counters. When this happens, it's not about the best outcome, it's about protecting the ego. If you've made this mistake, you're not the only one.
Unique Dropshipping Store: 11 Amazing Tips to Create One by Dropshipping.com
Are you wondering how to be more unique than all the other dropshipping stores out there?
Dropshipping is very popular because it's an easy way to get into the online business.  But, many stores are selling the same products, using the same images, and descriptions. This hardly sets you apart or gives you an advantage. This article offers 11 tips on how to create a unique dropshipping store that will help you beat your competition.
Before You Go
Please share The Solo Entrepreneur's Guide with a friend. They can subscribe here.
Questions or suggestions?  Contact me here.
Thank you for reading.